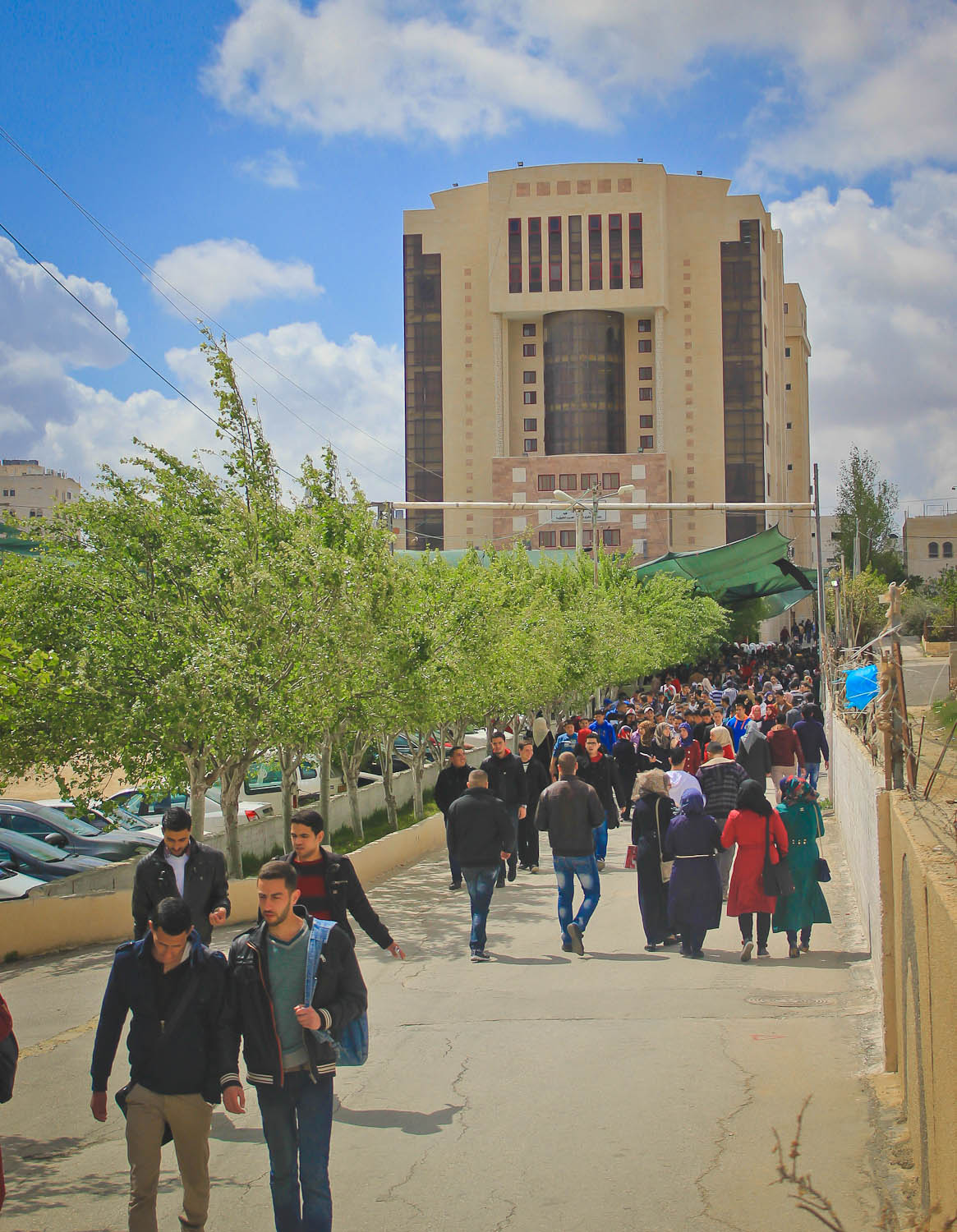 About the College of Applied Sciences (CAS)
CAS in Brief: The College of Applied Sciences (CAS) at Palestine Polytechnic University (PPU) is one of the largest centers for Applied Science education and research in South Palestine. Comprising two departments and various specialties, our College offers six bachelor's and one master's programs and provide services for several PPU colleges.
The coursework of CAS is enhanced by research, problem-based approaches, and provides our students with real-life experience and scientific and public seminars given by key industries and scientists from across Palestine.
History of CAS: The College of Applied Sciences was established in 1999 as one of the four faculties within the Palestine Polytechnic University structure at that time. Since then, the College has been developing rapidly in administrative, faculty and discipline majors. The college started with one specialization, which is Applied Mathematics, today it includes several programs and degrees and in the process of expanding to medical programs.
Academic Programs of the CAS:
Master's Degree in Mathematics.
Bachelor degrees in the following fields:
Applied Mathematics
Applied Physics
Applied Electronics 
Applied Chemistry
Applied Biology
The College of Applied Sciences strives to produce scientifically educated graduates who possess both a fundamental understanding of their fields and the essential professional skills needed by local and regional communities. The College also contributes to the training of future mathematics, physics, chemistry, biology and science teachers.